Lighten Up Laser Clinic wants you to feel confident and happy with your laser tattoo removal decision, and we won't let anything get in the way of that – especially price. Our Northeast Houston clinic offers competitive and affordable pricing to meet the needs of every patient's budget.
We use a size-based category pricing system to determine the cost per treatment. During your free consultation, one of our helpful staff members will assess your tattoo, categorize it by size, and figure out a pricing quote that best fits your tattoo.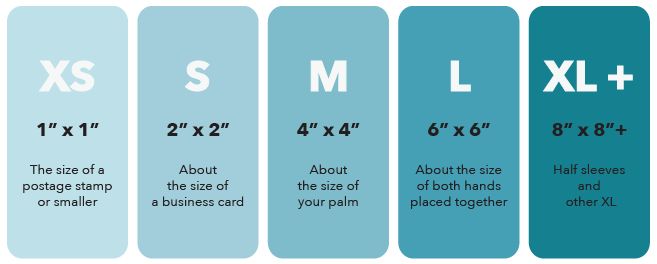 Visit our Specials page to see our current discounts!