Lighten Up Laser Clinic is Northeast Houston's #1 provider for laser tattoo removal! Our specialty lies in removing unwanted ink and we have the results to show it. Our goal is to provide safe and effective treatments in a friendly and comfortable environment. We understand that everyone has a reason for wanting to remove their ink.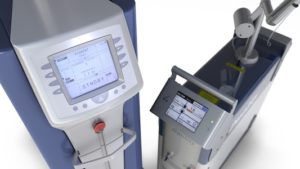 In order to achieve the best results, we have invested in the industry's most powerful multi-wavelength laser,
the Astanza Trinity
.
Our best-in-class laser technology is safe to use on all skin types and can effectively remove tattoos of all colors.
Leaders in Tattoo Removal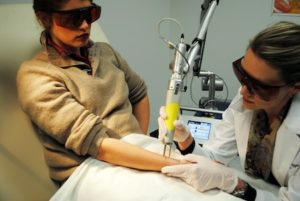 Our team of professional laser technicians was handpicked for their skills, professionalism, knowledge, and customer service.
They are extremely passionate about laser tattoo removal and go above and beyond to deliver great results for each patient. Each member attended New Look Laser College, the world's leading tattoo removal training program, and has received the designations of Certified Laser Specialist, Laser Safety Officer, and are highly skilled in operating Q-switched Nd:YAG lasers.